Returning to the Gym Is a Worthwhile Investment of Time and Money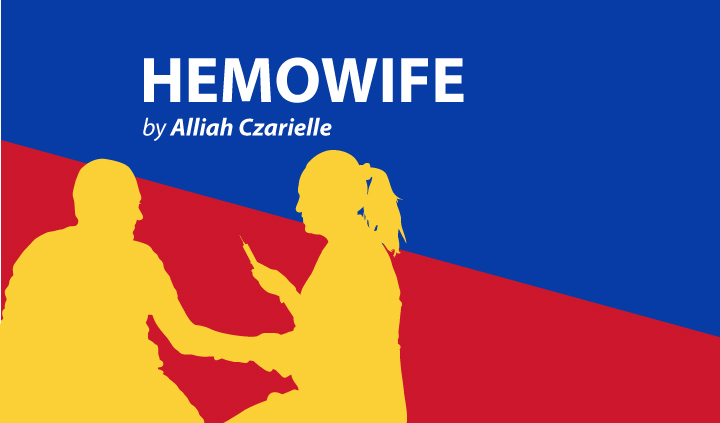 The smell of rubber. The clanging of metal plates against one another. The sight of sweaty bodies heaving, struggling. Towels slung over shoulders. Muscles popping out of the chiseled physiques of a couple who walk through the place like a king and queen (fittingly, as they are its owners). Jared and I glance at each other in excitement as we revel in being back in this place that's so familiar to us.
As we walk up to the counter, I take several crisp bills from my wallet, then draw a deep breath as I hand them over to the guy in charge. "Surely, you don't want to part with that money," murmurs a voice in my head. "With that amount, you could invest in the business, buy milk and some toys for the baby, or treat yourself, plain and simple."
But that voice is so tiny, like a mouse talking to me from a hole in a wall. I can hardly hear it over the sound of my brain letting me know it has made a decision and it's not about to budge. We're getting a gym membership. That's settled. No more buts or ifs.
I exhale gradually as the guy behind the counter takes our money and gestures to us to write on the membership sheet for monthly subscribers. We know the drill; we've been here before.
***
Jared and I were regular gymgoers until I got pregnant a year ago. When Cittie was born, most of our time became hers and our expenses simply shot up.
The gym had been a godsend for Jared's hemophilia maintenance. He'd gone from having frequent bleeds (once a month) to almost never having serious bleeds in the span of time that we were avid exercisers. Faced with the realities of life, however, we had to take an indefinite break from working out.
Soon enough, the dreaded bleeds started coming. It felt almost like a horror story unfolding before our eyes. Jared's bleed frequency shot up from near zero to once a month. He dreaded it. He always mentioned lack of exercise as the possible reason and lamented being unable to find time for it.
Our health issues became evident in the weight loss we both experienced. Neither of us was eating properly. If we weren't out doing business, we were with our baby, but nothing physically strenuous was in our daily routine.
When Jared had an iliopsoas bleed during our anniversary celebration, which cut our overseas trip short and caused him a great deal of pain, I saw it as a sign that we could no longer ignore our health.
For an entire week, I felt overwhelmed by all the tasks that suddenly piled up on me. I picked up groceries, watched the baby whenever I could, and worked — almost entirely by myself. Life wasn't the same with Jared confined to bed. I didn't feel motivated to work. Additionally, I felt terrible seeing him laid up and unable to perform basic fatherly tasks. And I know my husband: He dislikes disappointing others.
While I appreciated getting outside help, I knew it wouldn't be healthy for us to keep relying on other people. At this point in our lives as newlyweds, we need to feel empowered, to feel secure in knowing that we can turn to each other if we have a problem. We are only just starting to establish our family's identity and values. Having some space to figure things out together is healthy.
So, we took to the gym.
I knew that the best thing to do was to be proactive. Never mind if we fall behind on our budget for a bit if it means freedom from bleeds and a better quality of life in the future. Plus, I had become scarily thin. I thought I could use some extra weight in the form of solid muscle. (It had been a not-so-secret dream of mine since my teens to have a strong and lean physique.)
Who knows? Maybe in the future, Cittie will come to love the gym, too. We'll certainly encourage her to participate in athletics.
***
Note: Hemophilia News Today is strictly a news and information website about the disease. It does not provide medical advice, diagnosis, or treatment. This content is not intended to be a substitute for professional medical advice, diagnosis, or treatment. Always seek the advice of your physician or another qualified health provider with any questions you may have regarding a medical condition. Never disregard professional medical advice or delay in seeking it because of something you have read on this website. The opinions expressed in this column are not those of Hemophilia News Today or its parent company, BioNews Services, and are intended to spark discussion about issues pertaining to hemophilia.