PTSD Will Not Define Us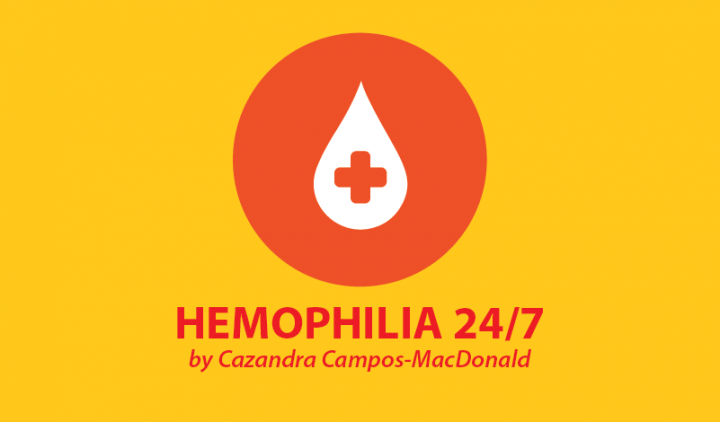 My seventh-grade son, Caeleb, is the new kid in a small, rural community where everyone has grown up together, so it's hard to fit in and make friends. He comes home most days with a tale of mistreatment or insensitive comments directed at him. It breaks my heart, but the situation is improving. However, last week he told me about one child's comment that hurt me deep in my soul.
"You walk funny," the child said to Caeleb as he mimicked his limp. Caeleb replied, "Yeah, I've had some problems with my knee." They went back to playing ball after lunch.
My son, in his retelling, did not seem to be bothered by the comment. Of course, the Mama Bear in me wanted to find the kid and scream, "You have no idea what he has been through! You will hopefully never understand the pain my son has endured that's caused his limp!"
It sounded like the kid meant no harm; he was merely being observant and asking a question. Regardless, the story sparked a flashback to painful times for me. The question raised out of curiosity could have triggered memories in my son of the long days and nights with a horribly swollen knee.
The question took me back. Some would call it mere memory, but I know it as post-traumatic stress disorder (PTSD).
PTSD heavily affects war veterans, but it also affects others who have had traumatic experiences. When I take my mighty warrior to a treatment center to have blood drawn and a nurse walks in the room with a bucket of gauze, tubes, alcohol swabs, and needles, he tenses up and his entire personality changes. I sometimes have to snap my fingers to get his attention and bring him back to reality. It is frightening to see him regress to the scary moments of the past.
My husband and I feel the change in our bodies when we walk into a hospital and encounter the familiar smells and sounds. We can't get out fast enough. Trauma changes a person's life. My two sons are victims of the genetic bleeding disorder inflicted upon them.
My sons are, wonderfully, encountering few bleed episodes. However, it doesn't take much to flash back to the painful times. It is not healthy to live in the past. Instead, I focus on what is yet to come. While learning from mistakes is a good thing, I refuse to let hemophilia define my sons.
It is my job as Mama Bear to keep my cubs moving forward as they learn how to take care of and advocate for themselves even when it is uncomfortable.
***
Note: Hemophilia News Today is strictly a news and information website about the disease. It does not provide medical advice, diagnosis, or treatment. This content is not intended to be a substitute for professional medical advice, diagnosis, or treatment. Always seek the advice of your physician or another qualified health provider with any questions you may have regarding a medical condition. Never disregard professional medical advice or delay in seeking it because of something you have read on this website. The opinions expressed in this column are not those of Hemophilia News Today or its parent company, BioNews Services, and are intended to spark discussion about issues pertaining to hemophilia.