I Am Grateful for My Son's Marching Band Role, Despite His Joint Pain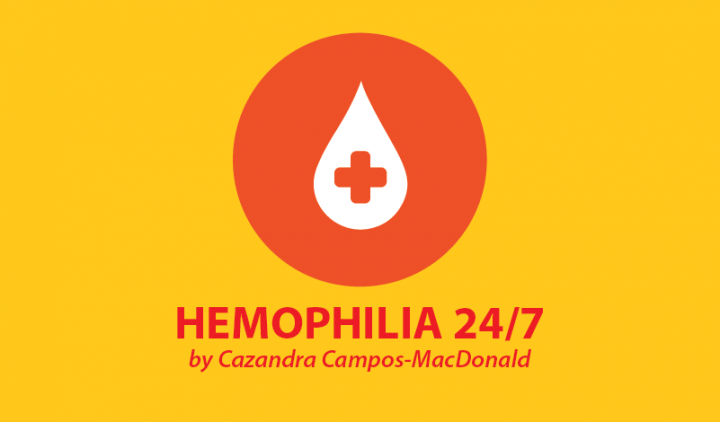 My 13-year-old son Caeleb has had five years without experiencing any bleeding episodes. He developed an inhibitor at 11 months old, which is still active. Sometimes I find it hard to believe that he has been in such a good place with his health in recent years.
This summer, we discovered the extent of the damage to his right knee and ankle from years of recurrent joint bleeds. I knew that eventually, he would need to have an orthopedic consultation, but I had hoped it would be much later.
Caeleb is a member of his high school marching band, which has rehearsals on Monday evenings. Last week, he called midway through the practice and asked to be picked up. "My knee and ankle are killing me," he said. My heart dropped. I was surprised that marching was aggravating his pain and didn't want to believe that he might be unable to participate.
His band director had a marvelous suggestion. Instead of marching with his trumpet, he asked Caeleb, who has piano skills, to play the vibraphone in the percussion pit. Caeleb was thrilled to be given a different opportunity to participate, and I was delighted for him.
Those who live with hemophilia and inhibitors, and have endured severe pain from bleeds and joint damage, often find themselves excluded from participation in activities. Some are dependent on wheelchairs and walkers, while others need joint replacements. Joint damage can limit their range of motion, and sometimes they have to opt out of activities because of their condition. Fortunately, new treatments are helping them to maintain a better quality of life, meaning fewer bleeds and complications.
However, new treatments can't repair the joint damage that many like Caeleb have endured. But moving forward, more advanced products can help them to turn a new chapter in their lives and provide significant relief from pain. I understand that the choice to try newer treatments is a personal one. Every "body" is different, and each one reacts differently to various therapies. I realize that one person's journey with a cutting-edge treatment might not be the same as another's experience.
I am grateful that Caeleb is still responding well to his treatment after almost two years. Now, we must deal with the effects of the bleeds he has had over the years. I am thankful for a compassionate band director. Instead of seeing Caeleb's condition as a problem, he figured out a way to include my son.
***
Note: Hemophilia News Today is strictly a news and information website about the disease. It does not provide medical advice, diagnosis, or treatment. This content is not intended to be a substitute for professional medical advice, diagnosis, or treatment. Always seek the advice of your physician or another qualified health provider with any questions you may have regarding a medical condition. Never disregard professional medical advice or delay in seeking it because of something you have read on this website. The opinions expressed in this column are not those of Hemophilia News Today or its parent company, BioNews Services, and are intended to spark discussion about issues pertaining to hemophilia.