Life Goes On Despite My Husband's Hemophilia and Epilepsy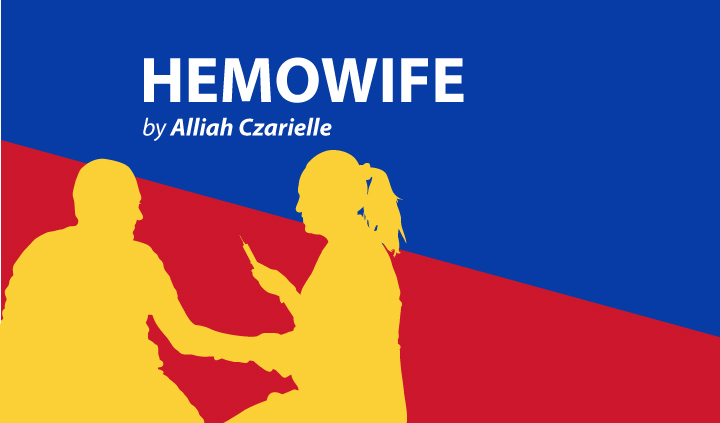 Now and then, my husband, Jared, loses consciousness and falls to the ground.
To an unknowing onlooker, the sight is alarming. Some wonder if he has fainted. Others worry about his heart or think he may have had a stroke.
As his wife of one year and partner for five, I have seen many of his seizures and know that there is nothing to be alarmed about. As long as he doesn't hit his head hard, or sustain horrible injuries from falling down a flight of stairs or a particularly high place, he's fine. He'll regain his consciousness and get up.
We're thankful that his seizures are milder than they used to be. Perhaps we have our baby, Cittie, to thank for that. I can attest that fatherhood has worked wonders for Jared. He is amazing in his new role.
How does this tie in with hemophilia? If he didn't have a bleeding disorder to begin with, the head injury that he sustained as a child might not have progressed to epilepsy.
On his low days, Jared tends to lament his epilepsy and how it seems to be the main thing holding him back. But life goes on, even with his hemophilia and epilepsy.
Neither of these conditions should prevent him from accomplishing the things that matter.
I dream of traveling with my family someday. Maybe sometime we'll buy three plane tickets on sale and travel to a beautiful country beyond our oceans. I've done this with my family, and it's an experience I'd love for our new family to have as well.
Although factor is hard to come by in this country, I want to find a way for us to travel safely and bleed-free.
I hope that his hemophilia will not tie him to the four corners of our home or the city where we live.
When Cittie completes her shots and it's safe to take her out, I would like us to go on a beach trip. It will be a small step that hopefully will lead to larger ones.
I imagine the sound of waves beating against the shore. The tranquil feeling of being buried in the sand. The sight of starfish and shells strewn on the beach. A 9-month-old baby girl crawling, amused by the texture of the grains of sand beneath her feet, then attempting to walk, albeit shakily. Tiny footprints left by minuscule feet padding their way toward the water and back to Daddy's or Mommy's arms. That baby girl is our Cittie.
Maybe in that scenario, Daddy will get a seizure. Or perhaps he won't. But that shouldn't matter. Whether or not it happens, we're going to have fun. As long as no one is badly hurt, we will get up, and keep on living.
Hemophilia and epilepsy won't stop us.
***
Note: Hemophilia News Today is strictly a news and information website about the disease. It does not provide medical advice, diagnosis, or treatment. This content is not intended to be a substitute for professional medical advice, diagnosis, or treatment. Always seek the advice of your physician or another qualified health provider with any questions you may have regarding a medical condition. Never disregard professional medical advice or delay in seeking it because of something you have read on this website. The opinions expressed in this column are not those of Hemophilia News Today or its parent company, BioNews Services, and are intended to spark discussion about issues pertaining to hemophilia.