The Lingering Effects of Recurring Joint Bleeds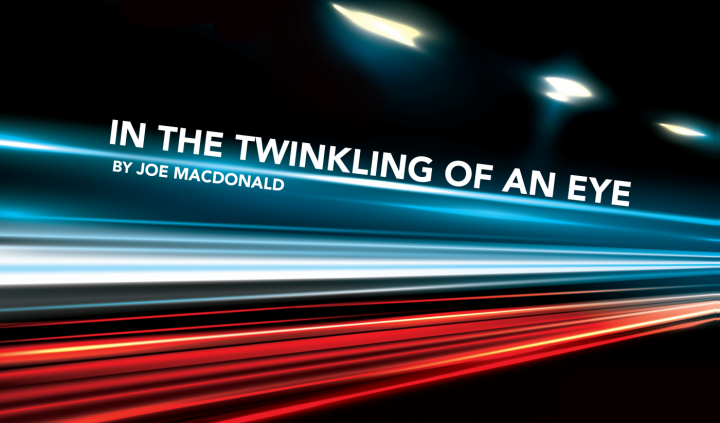 Years ago, I watched my youngest son, "MacDonald the Younger," as he struggled with recurring joint bleeds. Each episode took more of his mobility away. He could not extend his leg beyond 45 degrees because his knee was so full of blood, and he used a wheelchair for at least a year and a half.
Time passed. With the help of a new medical protocol, followed by rigorous physical therapy, MacDonald the Younger improved drastically. He bid the wheelchair farewell and was ready to tackle the world, leaving the complications of hemophilia behind. His only battle scar was a slight limp.
MacDonald the Younger lived life to the fullest. He played basketball with neighbors and ice skated with me. We treated his condition prophylactically, but hemophilia no longer had center stage in our lives. He wasn't spending as much time in the hospital, so he was actually able to keep up with friends.
MacDonald the Younger grew excited to participate in the marching band. He started playing the trumpet in sixth grade and looked forward to Friday night football games. After-school activities promote community and a sense of belonging. MacDonald the Younger's commitment to musical pursuits gave him the opportunity to feel like an integral part of the world around him.
One night, I received a call during practice: "Dad, can you come and pick me up? My knee hurts." His knee wasn't warm, and there was no swelling.
"Is it buzzy?" I asked, which is our code phrase for a bleed. He shook his head, so I took him home.
Our hematologist suggested an MRI, and the results shocked us: MacDonald the Younger's right knee and ankle joint had significant damage. Consistent bleeds had left very little cartilage. In the twinkling of an eye, the conversation turned from pain management to knee surgery. Marching was no longer an option.
We explained the situation to the band director. He wanted to keep MacDonald the Younger in the group and suggested he play in the pit, the percussion section that remains stationary on the field. MacDonald the Younger loved the idea, and in the twinkling of an eye, he found a way to keep participating. We are grateful for the band director's willingness to think outside the box.
I'm grateful that we have moved from crisis management to enriching my son's well-being. We weren't hoping for knee surgery, but we've decided to embrace it. We hope that marching on the field will be an option a year or so after surgery.
The journey forward may be rough, but there is one thing we know for sure: We hope for the things to come.
***
Note: Hemophilia News Today is strictly a news and information website about the disease. It does not provide medical advice, diagnosis, or treatment. This content is not intended to be a substitute for professional medical advice, diagnosis, or treatment. Always seek the advice of your physician or another qualified health provider with any questions you may have regarding a medical condition. Never disregard professional medical advice or delay in seeking it because of something you have read on this website. The opinions expressed in this column are not those of Hemophilia News Today or its parent company, BioNews Services, and are intended to spark discussion about issues pertaining to hemophilia.