Music Is in the MacDonald Blood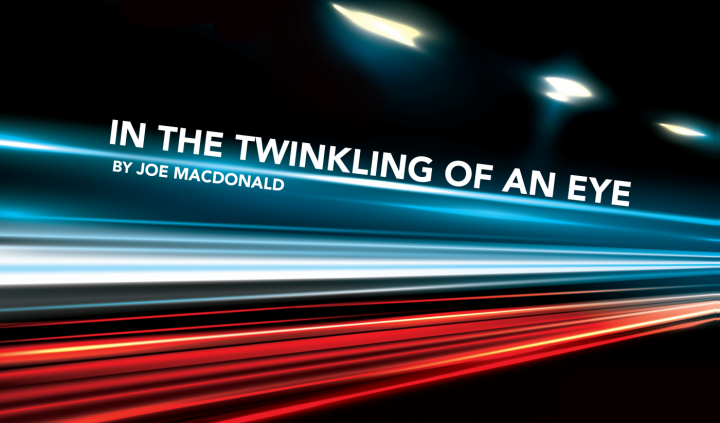 I do not have hemophilia. My sons are the ones who live with a chronic bleeding disorder, and at first, I struggled to find something we might have in common. My wife and I are musicians, and the running question during my wife's pregnancies was, "What if they are not musicians?" My oldest son is majoring in Musical Theater, and my youngest boy plays two instruments — piano and trumpet.
Music always fills our home. My wife and I met in college as music majors. She plays the oboe and English horn, and I am a vocalist, a lyric tenor, to be exact. I also play the piano. From the moment we met, music played a critical role in our lives.
Music unites us. When I accompany members of my family, there is a connection like no other. Just by listening, I know when to speed up or slow down. There is even a way we create very similar phrases. I can't explain how we know when the other person wishes to change volumes from louder to softer, we just understand one another so well that words are meaningless.
Music also gives us each a voice by which to express emotion. If we have issues regarding hemophilia or any of the million problems that get us down, creating beautiful sounds helps to provide a place to share our feelings. We release the pain of spending weeks trapped in a hospital or celebrate a significant period with no signs of internal bleeding. Music-making takes all these things and throws everything out into the world as if to offer our whole selves back to the universe.
Music takes us away from the worries of hemophilia and into another place, free of concern. When we sing and play an instrument, we transport ourselves to new worlds filled with new possibilities and hope for what lies ahead. We enter a world that is timeless and places no restraints on expression and creativity. We experience freedom in ways we could never imagine in our day-to-day lives.
The MacDonald family learned the value of having something — in our case, music — that takes us out of the mundane and gives us relief. These moments of retreat allow us to renew our energy so we can face issues related to hemophilia. We must find an oasis to rest and refuel. Music serves as a conduit by which we can regroup and reconnect with our deepest selves.
Most of the time, we live with our tanks on empty. We have good intentions, but day-to-day worries overtake our time and energy. Most times, sitting down to play the piano seems like a pipe dream. To take away even a few minutes for ourselves leaves us with feelings of selfishness and guilt. How can we make music when life overwhelms us? The idea of balance is just a seven-letter word.
During our deepest struggles, it is crucial to take a timeout, even for just 10 minutes. Too often, we look at our moments of escape as luxuries we can't afford. We must dismiss the idea that pockets of retreat do not matter. It is crucial to reengage, especially during the hardest of circumstances. We can run on empty for a brief time until there is nothing left to do but stop.
One of my favorite things to do is accompany others on the piano. I love the feeling of collaborating to create something unique. When building phrases of sound, the world seems less worrisome and more hopeful. Creating nuggets of harmony is my happy place. I fill the tank so that I might be a blessing to others.
We all have different gifts that captivate and motivate us. Let us remember to hold the things that feed our core close to us and return to refuel our tank. My rest stop is music; what's yours? Whatever yours may be, take time to stop and take in the view. You will feel so much better.
***
Note: Hemophilia News Today is strictly a news and information website about the disease. It does not provide medical advice, diagnosis, or treatment. This content is not intended to be a substitute for professional medical advice, diagnosis, or treatment. Always seek the advice of your physician or another qualified health provider with any questions you may have regarding a medical condition. Never disregard professional medical advice or delay in seeking it because of something you have read on this website. The opinions expressed in this column are not those of Hemophilia News Today or its parent company, BioNews Services, and are intended to spark discussion about issues pertaining to hemophilia.