As We Get Older, Sometimes We Outgrow Friendships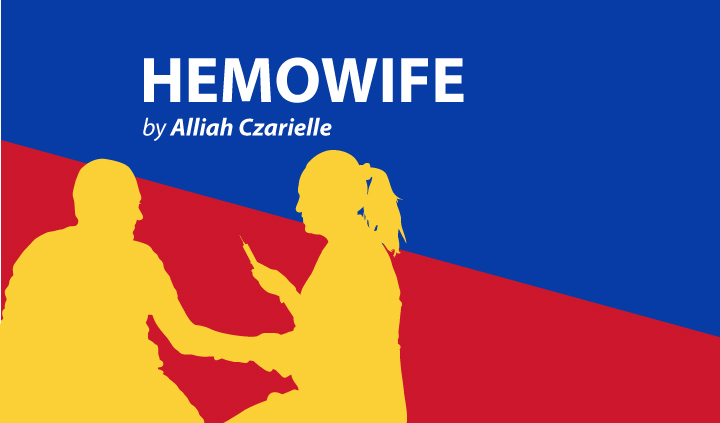 Growing up is exciting. Most young adults spend their late teens and early 20s meeting new people and making new friends. As we grow older, we get jobs, move away from home, and date. Some choose to get married and have kids.
Inevitably, we also outgrow some old friendships. We drift apart from people we no longer relate to.
It just happens. One moment, you're hanging out with a group of friends in high school. You think everyone is so cool. Then, you head off to college and everything changes.
Ironically, it can happen to the people we regard as our best friends, too. At some point, we may have "pinkie promised" that we would remain friends forever. We swore we would always keep in touch. In our innocent minds, we truly believed we would stay close despite everything happening around us.
But then life happens. Priorities change. We start having different goals in our lives. Suddenly, we find ourselves at a different stage of personal growth compared with our friends.
My husband and I often feel this way during reunions with high school and college friends. Now that we are married and have a child of our own, we find it difficult to relate to partying, casual dating, playing video games, and collecting gadgets (among other "single millennial" topics).
We tend to gravitate more toward other coupled-up friends with toddlers. We get to bond over shared interests such as family-friendly outings, outreach programs, financial literacy, child rearing, and home-schooling.
I believe there's no set timeline for a person to achieve certain milestones in life. I like to think there's a time for everything and it doesn't matter if you're early or late. These milestones, after all, are merely social constructs. But when most of your friends and the people you grew up with seem to be getting ahead, whereas you feel stuck in one spot, you may start to feel inadequate.
I can only imagine how difficult it must be when you have a disability that keeps you from moving forward. You see all of your friends progressing ahead of you and having experiences you could only dream about. You might think, "One day, I'll travel there." Or, "One day, I'll meet someone." Or, "One day, I'll get to showcase my own art or play music before a crowd." It seems it's always "one day" for you, but for everyone else, it's today.
While people likely will tell you it's not your fault, you might think that the repercussions of your health condition won't allow you to live your life as you'd like. Episodes and flare-ups get in the way, ultimately holding you back from achieving your dreams or attaining an ideal lifestyle. And yet, your illness is part of you. It's so easy to go from blaming the illness to blaming yourself.
My husband is one of the lucky ones who managed to catch up with his peers in terms of life experiences, despite his battles with hemophilia and epilepsy. Funnily enough, we even consider ourselves to be "ahead," since many of our friends are still single. Of course, there's no point in comparison. We're just happy to be where we are right now with our baby girl.
We still face many challenges, including untangling ourselves from difficult relationships that came from being forced to depend on others. But we're working on it. We recognize that some of those relationships are inherently toxic and we would like to walk away from them.
Other people with disability may not be as fortunate. I empathize with them. I know it must be tough to feel left behind, like the friend who was outgrown.
I have outgrown many of my own friends in my transition to married life and parenthood. But I never intended to abandon anyone. My priorities have simply shifted. But should my old friends wish to reenter my life, I hope they know that my door is open. They can stop by anytime for tea. Just don't forget to bring enough biscuits for my husband and me. And a tiny one for baby Cittie, too.
***
Note: Hemophilia News Today is strictly a news and information website about the disease. It does not provide medical advice, diagnosis, or treatment. This content is not intended to be a substitute for professional medical advice, diagnosis, or treatment. Always seek the advice of your physician or another qualified health provider with any questions you may have regarding a medical condition. Never disregard professional medical advice or delay in seeking it because of something you have read on this website. The opinions expressed in this column are not those of Hemophilia News Today or its parent company, BioNews Services, and are intended to spark discussion about issues pertaining to hemophilia.