Why We're Planning to Get a Dog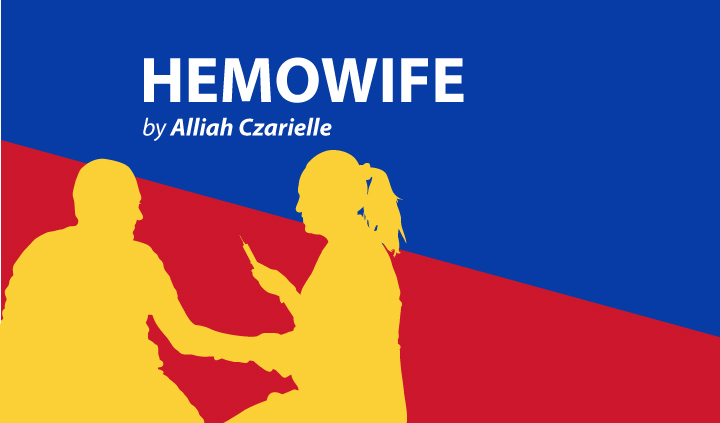 My husband, Jared, and I recently talked about getting a dog. I'm excited and can't wait.
We spent an entire night flipping through pictures of various dog breeds. We finally managed to narrow down our selection to four possible types. At the top of the list is the Cavalier King Charles spaniel.
It's a beautiful dog with a history that traces back to royalty. We could not help but fall in love with its silky locks, long, droopy ears, and doe-like eyes. I told my husband I wanted a dog that reminded me of our baby Cittie's cuteness, and this breed is it.
Jared and I have agreed that owning a dog is nonnegotiable for our family once Cittie turns the appropriate age. Taking care of a dog would be a great way to teach responsibility before planning to give her a sibling.
A dog also would be a fantastic companion to both Cittie and me when Jared is too sick to play. His severe hemophilia B may cause him to suffer from bleeds and injuries almost monthly. To recover from them, he must rest for a long time and pause any strenuous activities, including the type of play that toddlers love.
I've thought about how we'd handle such circumstances in the future. At 15 months, Cittie is an intense ball of energy. She challenges herself to climb every piece of furniture, to her grandparents' horror. She now embodies the spirit of the proverbial monkey jumping on the bed.
Soon, Cittie will grow up to be a lot more active and playful. She'll learn to play parlor games the way I did when I was a young girl. We'll teach her how to ride her first bike. She can roller skate if she wants, as long as she takes the right precautions. I look forward to that next stage of her life, even though it means that I'll have to miss having a tiny baby curled up in my arms.
I pray that Jared can still be part of this exciting new stage of her development, despite his limitations. I look forward to seeing them play together as father and daughter. I've always known my husband to be a very athletic person. But on the days when he's incapacitated, we may not get to play as much. I expect that I'll feel disappointed when this happens. After all, I'm not so good at accepting changes to a routine that already works so well.
If we had a dog, Cittie and I would have a third playmate. Jared's family has owned dogs in the past, and I've known them to give nothing but joy. They can sense sadness and have ways of comforting humans. At the same time, they're lightning balls of fun!
Chronic illness is not easy to explain to a child. A person may have one their entire life, but they might not understand it until they're an adult. Having an ill parent may not be easy for a small child to comprehend.
Child-rearing expert Kim John Payne, author of the book "Simplicity Parenting," believes that filtering out the adult world is necessary when raising a young child. This is so the child can develop his or her own ways of processing complicated matters at the proper pace. I fear that being too serious about my husband's illnesses may have a negative effect on Cittie.
What she needs now is consistency, predictability, and security. She needs to feel safe and certain that no matter what, someone will care for her and protect her from harm. She needs to know that she'll always get to have fun. For now, she needs to learn through play.
A dog would make it easier for Jared and me to get through Cittie's playful childhood. Parents tend to worry about whether they can "create fun experiences" for their kids. I am guilty of this, too. A dog is a bundle of fun, and so is a child. One can learn a vital lesson in "organic fun" from watching a kid and a dog playing together.
Jared and I won't be getting a dog until Cittie's second or third birthday. Our plans may change. It's sad to have to wait. But it's also nice to have something to look forward to. It gives me a feeling of security as a parent.
***
Note: Hemophilia News Today is strictly a news and information website about the disease. It does not provide medical advice, diagnosis, or treatment. This content is not intended to be a substitute for professional medical advice, diagnosis, or treatment. Always seek the advice of your physician or another qualified health provider with any questions you may have regarding a medical condition. Never disregard professional medical advice or delay in seeking it because of something you have read on this website. The opinions expressed in this column are not those of Hemophilia News Today or its parent company, BioNews Services, and are intended to spark discussion about issues pertaining to hemophilia.