My Baby's Becoming a Daddy's Girl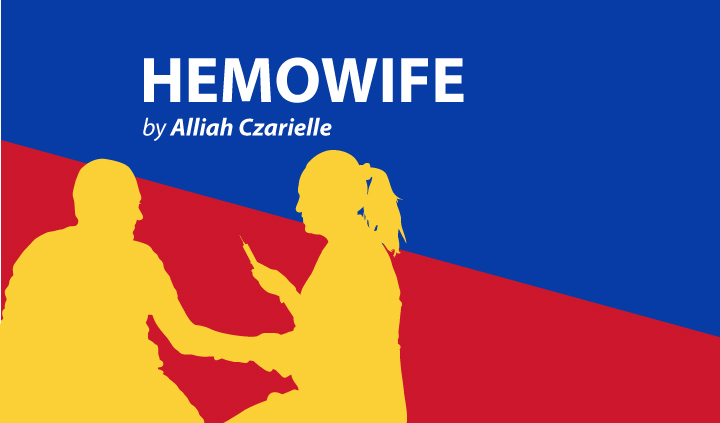 My 10-month-old baby, Cittie, is becoming a daddy's girl. She looks for her daddy when she wants to play. She clings to him when she wants to be carried. She gets uneasy whenever he leaves the room. Jared, my husband, can't even stand up to go to the bathroom, lest Cittie should start crying hysterically.
I can guess how she got to be such a daddy's girl. Perhaps it's because her daddy attends to her midnight feeds and gives her the tight snuggles she likes when she can't sleep. I'm away for work more often, whereas Jared gets to stay home with Cittie and play with her almost every day. It's a natural consequence of his having hemophilia — when severe bleeds strike, he must stay home and rest.
I don't mind that my daughter and her dad seem to be close. I am thankful for their bond. I've always admired strong daddy-daughter relationships. Somewhere deep down, I've hoped that in my would-be family, my daughter and her daddy would get along beautifully. Now that I have a little family to call my own, I'm glad that it's happening.
Jared has expressed concern that I might feel jealous of his bond with our daughter should Cittie start showing a preference for him over me. Based on recent patterns of events, that seems to be happening. At worst, Cittie might turn away when I reach out to her, though I'm uncertain if she's being playful or intentional. I remain confident in my daughter's affection for me because she relents and approaches me. She turns away from strangers or ignores them completely — she has a shy personality. Besides, I know that babies at this age can be fickle about their preferences. One moment they like you, the next they'd rather be rolling and tumbling down the stairs.
Still, at this point, "Daddy" is Cittie's first choice for a playmate and the one she seeks when she needs comfort.
I've been doing my best to cut back on work so that I can spend more time with my baby girl. Time flies so fast. Looking back at her old photos, it seems like yesterday when she was a tiny, helpless thing who fit right in my arms and suckled at my breast. Now, she's a bottle-chugging, solid-food monster, still slender, but so long that her legs dangle when we cradle her.
I don't want to miss out on a single moment of her remaining days as an infant. Soon, she'll be a toddler, walking everywhere and exploring everything around her. Slowly, her babbles are starting to make sense, and she's learning to resist when we stop her from doing something potentially harmful.
We bought her a push-walker so she can release her pent-up energy by walking, an activity she seems to enjoy. And recently we brought her to work and bought her first pair of light-up shoes that glow in green, yellow, and orange each time she takes a step.
So far, I am happy that Jared and I have established a balance between work, baby care, and personal health maintenance most of the time. Cittie will always be our main priority. We've adjusted our work hours so that we only work two days a week. On those two days, we attempt to complete everything that needs to be done so that on the other days, we can spend time with our baby, go to the gym for our physical health, and make nourishing food for our family.
It's not a foolproof system — at times, I have to work additional days, so my husband ends up spending more time with Cittie. Still, I pray every day that we will learn to manage our workload better, so that we — and particularly I — can spend more time with our growing girl.
Meanwhile, I look forward to watching my baby's relationship with her daddy grow closer. Maybe when she gets a bit bigger, I'll capture the sweetest video while he ties her hair into cute little pigtails. I'll witness him feeding her, bonding over bath time, helping her dress up, and teaching her. And I'll know that I've got the best husband I could ever have hoped for.
***
Note: Hemophilia News Today is strictly a news and information website about the disease. It does not provide medical advice, diagnosis, or treatment. This content is not intended to be a substitute for professional medical advice, diagnosis, or treatment. Always seek the advice of your physician or another qualified health provider with any questions you may have regarding a medical condition. Never disregard professional medical advice or delay in seeking it because of something you have read on this website. The opinions expressed in this column are not those of Hemophilia News Today or its parent company, BioNews Services, and are intended to spark discussion about issues pertaining to hemophilia.