Practicing Self-care as a Mom and a Spouse to a Person with Hemophilia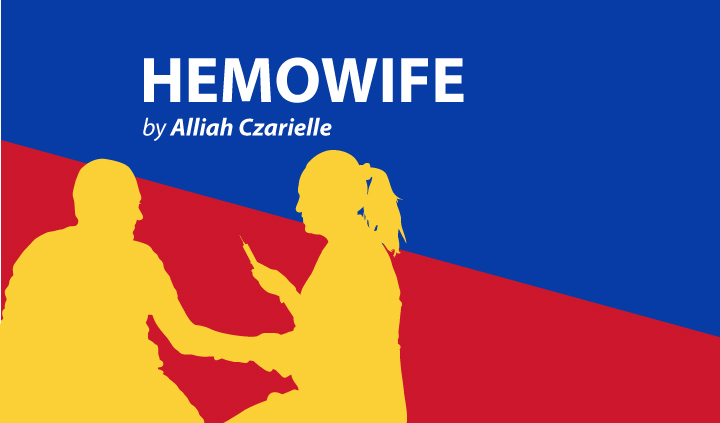 It's been nearly five months since I became a mom to baby Cittie. In those months, my life has been transformed into something completely different. My social media feed, which used to be full of items about academics and career, is now full of articles about babies and raising children.
A particularly memorable one talks about how motherhood is equal to holding two and a half jobs. I've bookmarked that one because it's relevant to me as a mom and as a wife to a person with hemophilia. In my case, motherhood can sometimes feel like working five jobs. Thankfully, my husband's ever-present willingness to help out, fueled by his lighthearted acceptance of his condition, balances out the difficulties reality forces me to face.
Many of the articles that find their way to my feed speak of one established truth: Motherhood isn't easy. I actually like reading pieces that say so because they validate the strong, sometimes all-consuming feelings that build up over time in our motherly cores — feelings that may lead to fear that we're not doing enough as moms. We need reassurance that we're doing our best, it's OK to be overwhelmed, and it's actually good to rest.
"Moms should take care of themselves, too" is a common recommendation. While the concept isn't at all difficult to grasp, I sometimes catch myself looking in the mirror and realizing that I might be neglecting to do it. So, how can I take care of myself while performing the roles that require me to take care of others?
It's important to make time for things I enjoy. Caring for others is rewarding, but at the same time, it can be physically taxing. When Cittie was born, I did not sleep at all for two days, and I got very few hours in the following weeks because she would wake up constantly to feed. This went on for over two months. It was also a challenging time because both my husband, Jared, and I were so cranky and sleep-deprived we would sometimes get on one another's nerves. The moments I got to do other things besides breastfeed or rock a baby to sleep felt golden — such as the times my husband and I got to bond again as adults, whether over a romantic evening or a show we both love, and the times I got to revisit my love for fountain pens and writing. Jared got me a couple of fountain pens recently, a gesture that really made my heart — as a mommy and a wife — happy.
Skin care is essential. As superficial as it may sound, I consider skin care part of self-care. So many times, I've stared at my reflection in the mirror only to shake my head at how much neglect my skin has suffered over the past months, or maybe even years. I struggle with dry, dull skin and the occasional acne breakout. I keep telling myself to keep up a skin care routine, but it never happens. In the meantime, I'm vowing to keep it simple, yet substantial by at least washing my face every night. It's a simple action, but easily forgotten when more important tasks crop up, such as baby care, the occasional infusion, or helping my husband with household chores when he's temporarily debilitated.
Buying stuff sometimes helps. I'm no shopaholic, but I won't deny that buying meaningful things or adding items to my collections of pens or pearls gives me a lasting high of sorts. I'm a highly emotional purchaser, so most of the things I get have some sort of meaning attached to them. I still do my best to limit my purchase activity to our budget, and only buy things that "spark joy," like organizing expert Marie Kondo advises. That said, I've bought a lot of things for my baby, from dresses to soft toys to jewelry items that I plan on passing down to her in the future.
Having fun is nonnegotiable. Whether it's a trip to a place we like (with baby in tow), singing loud karaoke, exercising in the park or pool, or just laughing at entertaining stuff, having fun helps keep Mommy sane, thereby enhancing her ability to care for baby and Daddy.
I really do believe being a mom isn't easy. Having a spouse with hemophilia can be an additional challenge. I've been told that I would need to work three times as hard in order to make our family setup work. "Noted," is my response to that.
To quote Bethany Hamilton in the movie "Soul Surfer," "I don't need easy. I just need possible."
Sure enough, with a balance of hard work and sufficient self-care, I believe so much is possible.
***
Note: Hemophilia News Today is strictly a news and information website about the disease. It does not provide medical advice, diagnosis, or treatment. This content is not intended to be a substitute for professional medical advice, diagnosis, or treatment. Always seek the advice of your physician or another qualified health provider with any questions you may have regarding a medical condition. Never disregard professional medical advice or delay in seeking it because of something you have read on this website. The opinions expressed in this column are not those of Hemophilia News Today or its parent company, BioNews Services, and are intended to spark discussion about issues pertaining to hemophilia.