As a New Mom, I Want Only the Best for My Daughter's Health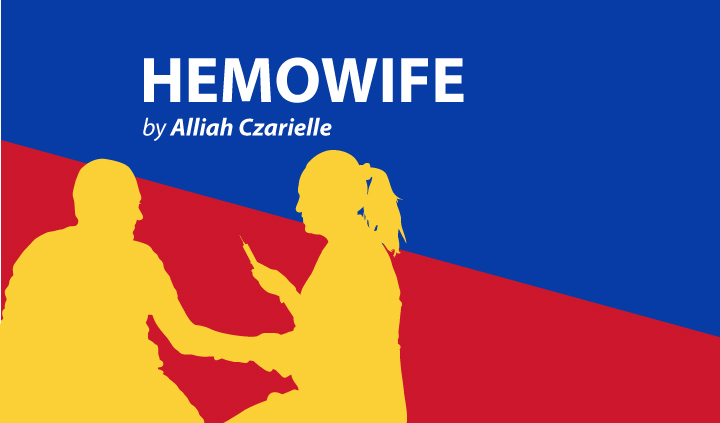 Baby Cittie turned a month old on Feb. 18.
I've noticed that her leg has sported a largish gray spot resembling a bruise since birth. Although it has faded, it still hasn't gone away entirely.
As a first-time mom, I am naturally paranoid. I notice the tiniest thing wrong or the slightest bit off about my baby and I instantly turn to Google. My browser history is currently filled with certain search terms such as "baby reflux," "baby open eyes while sleeping," "baby rashes on face and nape," and more significantly, "newborn bruises."
There is nothing I want more than to see my daughter grow up healthy and — fingers crossed — "normal."
I can live with my husband's health conditions. He has had hemophilia since he was born and developed epilepsy as a consequence of an injury. These are facts I must wholeheartedly accept. Yet at the same time, I strongly pray that our daughter will not have to struggle with chronic illness the way my husband did when he was growing up.
She deserves to be healthy. She deserves to enjoy her childhood in ways that my husband couldn't due to his limitations. She deserves to play without having to worry about injuries. She deserves to go out with her friends, to travel far, and experience the world sans the extra hassle of getting permits to transport factor. She deserves the opportunity to reach for her dreams without being held back by anything. She deserves to be able to live an uninterrupted life.
I am aware that nothing about the future is certain, but that hasn't stopped me from praying good things will come into my daughter's life.
I am now beginning to understand an essential aspect of being a parent: selflessly wanting the best for my child, even though I may not have those things myself.
My husband and I have often discussed the possibility of our daughter being a symptomatic carrier. We had these conversations even before she was born. What would her experience be like? Would she get random "scary" nosebleeds? Would she get bruised easily? Would the bruises keep her from exploring and playing? Would she need transfusions as well? Who would be there to support her? Would she have a community to lean on like my husband's hemophilia support group? (These are legitimate concerns in a country like the Philippines, where support groups for practically any condition are scarce.)
So far, Cittie has been strong, happy, and healthy. We're thankful for each day we get to see her like that. Her appetite is huge (she really loves her breast milk!) and she excels at tummy time. At just a month old, she can easily lift her head and shift from one side to the other. She's also showing signs of almost being ready to roll over. We like to think of these as indications that she's growing stronger.
We still don't know what the dark spot on her leg is, but it doesn't seem to bother her the way a bruise would when touched or pressed. We've read that it could be a birthmark (a Mongolian blue spot, as they call it). They may look disturbing, but thankfully, they do fade. We plan on mentioning this to our pediatrician soon, just to be sure.
Today, my husband and I drove over to the hospital where Cittie was born to pick up her newborn screening results. Everything was normal.
We could not be more grateful.
***
Note: Hemophilia News Today is strictly a news and information website about the disease. It does not provide medical advice, diagnosis, or treatment. This content is not intended to be a substitute for professional medical advice, diagnosis, or treatment. Always seek the advice of your physician or another qualified health provider with any questions you may have regarding a medical condition. Never disregard professional medical advice or delay in seeking it because of something you have read on this website. The opinions expressed in this column are not those of Hemophilia News Today or its parent company, BioNews Services, and are intended to spark discussion about issues pertaining to hemophilia.