Advocating Out of the Shadows and Into the Light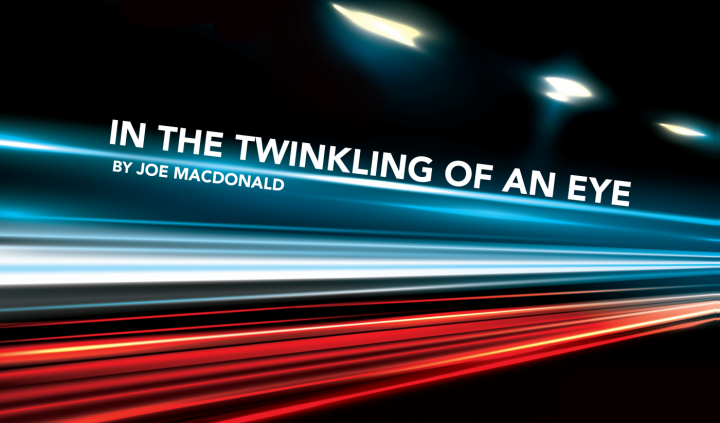 It's essential that we inform the world about struggles in the bleeding disorders community by showing them how to be advocates. We must teach our loved ones how to educate and inform those in leadership about the needs faced by those with hemophilia and other disease states resulting in clotting issues. We speak out of a need to share with others our experiences and what we require regarding healthcare and other issues affecting our brothers and sisters in need. Our children must carry on our legacy so that appropriate care can remain a part of their lives.
Some of the darkest days in the history of the bleeding disorders community occurred amid the AIDS crisis. Through the 1980s to early 1990s, we experienced a period that became known as the "hemophilia holocaust." The AIDS epidemic spread like wildfire, and many of us had no idea how one could catch the disease. Could we get sick by simply touching the skin of someone HIV-positive? Misinformation about contracting and spreading the disease spiraled out of control.
The bleeding disorders community experienced prejudice firsthand. Factor products proved a miraculous discovery; we now could use a product from donated blood, which helped treat spontaneous bleeds. Little did we know that no one tested the blood supply. As a result, many of those who had hemophilia experienced new diseases, like HIV and hepatitis C. Everyone infusing with Factor VIII was at risk of infection.
At the center of the pandemic was a boy named Ryan White. Diagnosed with hemophilia at an early age, his family took care of him and followed the prescribed medical protocol regarding treatment. Unfortunately, he tested positive for HIV at age 13 and now faced a different kind of enemy. Although he wanted to go back to school and live as normally as possible, his school district refused to allow him back into class. Remember, many people feared the virus and did not want to risk exposing other children to HIV. The family also faced persecution from neighbors and other people. Unfortunately, Ryan died from AIDs complications in April 1990
Ryan's family was not the only one to deal with responses that carried hate-filled reactions. Led by militant groups, whose primary goal was to sew distrust and misinformation into an already traumatized segment of the population, some political and religious leaders used the contaminated blood supply as proof that moral corruption led to divine wrath struck upon a lawless society. In the center of all the hatemongering sat innocent families, whose only "crime" was that they treated their children according to the direction of leading physicians.
In response to all the hateful messages, many families did not share their diagnosis. Those who did not die in "The Hemophilia Holocaust" came out the other side to a life filled with secrecy and shame. It took many years before people felt safe enough to share that they lived with a bleeding disorder. Over time, hemophilia community advocates pursued solutions such as banning lifetime caps on insurance coverage, protecting the United States' blood supply, and allowing young adults to remain on their parents' policies. Also, attitudes toward those effected with HIV became more tolerant and understanding. All these issues, once considered taboo, are out in the light. Hope and knowledge replaced shame and misunderstanding, as slowly those with bleeding disorders came out of the shadows and into the light.
Little by little, we equip those with bleeding disorders to fight injustice by advocating for our community. While some oppression works well medically, it fails miserably in a social context. Fairness requires compassion, understanding, and justice for all. Our community advocates to teach the greater society how to respect one another and continue to grow in wisdom and kindness. I am convinced that if we choose the path of empathy, we can do amazing things together.
***
Note: Hemophilia News Today is strictly a news and information website about the disease. It does not provide medical advice, diagnosis, or treatment. This content is not intended to be a substitute for professional medical advice, diagnosis, or treatment. Always seek the advice of your physician or another qualified health provider with any questions you may have regarding a medical condition. Never disregard professional medical advice or delay in seeking it because of something you have read on this website. The opinions expressed in this column are not those of Hemophilia News Today or its parent company, BioNews Services, and are intended to spark discussion about issues pertaining to hemophilia.