When Will You Teach Me to Ride a Bike?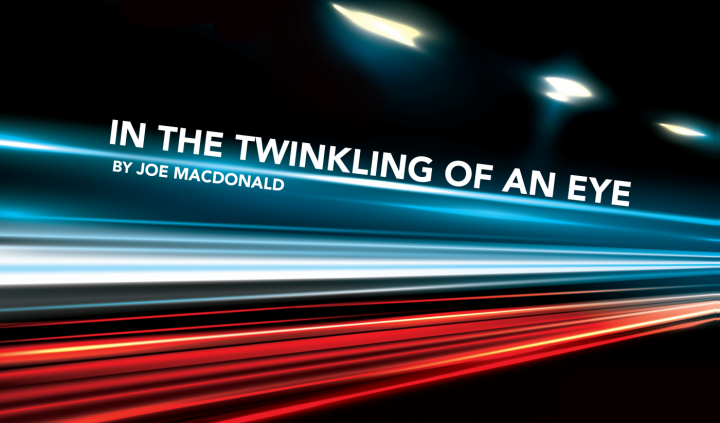 Last week, I did something I never dreamed I would do: I taught "MacDonald the Younger" how to ride a bike.
At 13, he is considered a senior statesman in our neighborhood. Other children learn at age 5 or 6 how to balance on two wheels and head down the street. Unfortunately, while others were finding their way, my son lay in a hospital bed suffering through internal bleeding that proved painful and debilitating. It is hard to worry about balance when confined to a bed or a wheelchair. Independence must wait for another day.
My boy talked about riding a bike for many years. He kept asking me, "Dad, when are you going to teach me to ride a bike?" The fact that he asked the question in the middle of all his discomfort made me stand back and admire his willpower. Yes, the joint pain proved excruciating, but hope still sprang loud and clear in his voice. He garnered up his fantastic determination and iron grit. Hemophilia would not win.
I responded by saying to him, "We will start riding as soon as we can clear these nasty, stinky, no-good, rotten bleeds up." That seemed to encourage him to fight. He had a purpose.
When things looked their darkest, I concluded that he would be unable to participate in many activities that I enjoy, such as skiing and skating. We would find something for him to enjoy from the vantage point of sitting down or something that did not require pressure on his joints. For a while, he enjoyed swimming, but he always asked the question, "Dad, when are you going to teach me how to ride a bike?" I guess a boy needs his independence. I kept assuring him that one day he would learn.
In the twinkling of an eye, the constant bleeding episodes stopped. A new medical regimen worked, and with a season of good health came a desperate need to revisit the issue of hot-rodding down the streets of our tiny city. We took the proper precautions of learning excellent bike safety and establishing where and when MacDonald the Younger could travel.
I decided early on that I would not teach my son how to balance on two wheels the way my uncle had taught me. He stood behind me, pushed, and said, "Now balance yourself." After endless falls and struggles, I finally found my balance point. I looked like a war veteran, but I did it.
I made sure that my son could fully extend his legs to the ground, and I let him scoot down the street as he found his sense of balance. While he lost balance and steadied himself by placing a foot on concrete, he never fell off the bike. In just one day, he managed to balance himself for short spurts of time, then longer ones, until — voila! — he rode his bike. I could not believe that he learned so quickly. Now he is a riding fool, going to the post office, the store, and even to say hello to me at church. He knows the taste of freedom.
As I watched my son pedal down the street, I began to think about his struggles and realized that while I do not have hemophilia, I do have issues that keep me from attempting to do things or experience events. My fear or anxiety sometimes gets the best of me, and I choose to shy away from things that I've wanted (or needed) to do for a long time. Maybe it is time to get up on the bike, so to speak, and learn to balance. That is the only way to journey down the road.
***
Note: Hemophilia News Today is strictly a news and information website about the disease. It does not provide medical advice, diagnosis, or treatment. This content is not intended to be a substitute for professional medical advice, diagnosis, or treatment. Always seek the advice of your physician or another qualified health provider with any questions you may have regarding a medical condition. Never disregard professional medical advice or delay in seeking it because of something you have read on this website. The opinions expressed in this column are not those of Hemophilia News Today or its parent company, BioNews Services, and are intended to spark discussion about issues pertaining to hemophilia.