To My Husband, the Father of My Daughter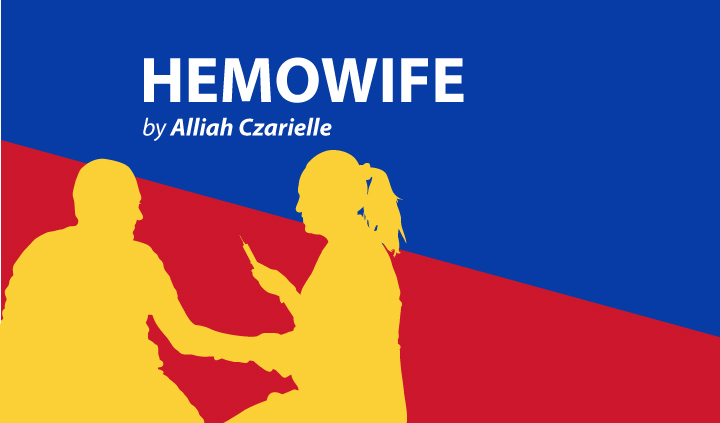 To the father of my daughter,
Thank you for being present from the very beginning of my pregnancy — when those two lines first appeared, and you told me you didn't know how to feel (despite us having planned everything out).
Thank you for soldiering through those first horrible months when I could hardly eat a single bite without throwing up and I was a huge crying mess when my mom passed away without knowing our child.
Thank you for buying all the food I craved the moment I asked for it, no matter how weird the requests seemed. (Remember the time we stocked up on popcorn and several bags of bubble gum?)
Thank you for staying by my side and watching funny shows and movies with me on days I lacked energy.
Thank you for encouraging me to work out while you lifted weights so your muscles would be strong and resistant to bleeds. Actually, thank you for maintaining your health. It will be a huge asset to our family.
Thank you for bearing with my aches and pains when the third trimester rolled around. Thank you for the back and foot massages, and for understanding why I needed them even in the middle of the night.
Thank you for coaching me through my labor, for reminding me that I am strong, and for sticking to our birth plan. Despite running on zero sleep the night before, you remained on your toes and fully focused. You endured my squirms and screams as I writhed around on that hospital bed, struggling to push our baby out.
I will never forget what you said the moment you laid eyes on our little blessing; that you will take care of her, and that you don't want anything bad happening to her. You also told me you'd be a good husband and that you would focus on us a lot more so that we could give our family a strong foundation of love.
And certainly, you have been a dutiful daddy to our baby Cittie.
That time I was having trouble breastfeeding and asked for a lactation consultant, you were hands-on in looking for one. You made the calls, no questions asked.
You learned how to latch our baby yourself and assisted me through rough patches. Not once did you complain about me waking you up to get me into a position that would allow me to properly breastfeed Cittie.
When my nipples became extremely sore and wounded, you took on the task of bottle-feeding Cittie my milk. You fed her, changed her, comforted her, and put her to bed — even if it meant you getting out of bed to do it.
I couldn't be more thankful that our daughter has a daddy like you, and that you are my husband.
Thank you for giving parenthood beyond your best shot despite your hemophilia and epilepsy struggles.
Surely we will stumble along the way, but we will get up, and we will get up stronger.
And what about those bruises? They're all going to be part of our parenthood journey.
Our journey is unique. I am happy to share it with you.
Love,
Her mommy
***
Note: Hemophilia News Today is strictly a news and information website about the disease. It does not provide medical advice, diagnosis, or treatment. This content is not intended to be a substitute for professional medical advice, diagnosis, or treatment. Always seek the advice of your physician or another qualified health provider with any questions you may have regarding a medical condition. Never disregard professional medical advice or delay in seeking it because of something you have read on this website. The opinions expressed in this column are not those of Hemophilia News Today or its parent company, BioNews Services, and are intended to spark discussion about issues pertaining to hemophilia.