Isolation Has Had Lingering Effects on My Son's Mental Health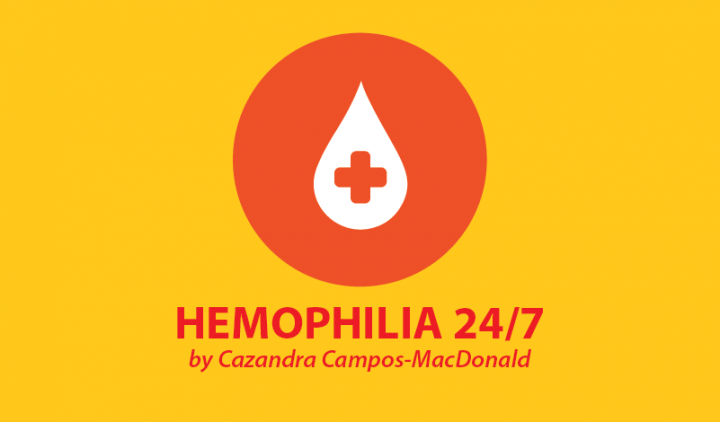 When my youngest son, Caeleb, was in elementary school, my main objective was to get him to school every day and not receive a phone call from the nurse. That may not sound like an accomplishment, as most people send their children to school regularly without issue, but complications from an inhibitor often made Caeleb absent. He spent most of his second-grade year in the hospital or at home on the sofa because of a recurring knee bleed. Not only did my son get behind in his class work, but his mental health also suffered.
Not being around children his own age was devastating for Caeleb. He did not have lunchtime conversations with friends, the social interaction of working on projects with classmates, or simply the fun of playing games outside and in the gym. He missed so much that year.
Caeleb's third-grade year was better because his bleeds were more easily managed, and his absences were less frequent. It was not until fourth grade that Caeleb had a "normal" school year with no missed days due to his bleeding disorder, but there was a problem.
Caeleb had a difficult time fitting in. He is an outgoing boy who loves to talk and play, but finding his place in the classroom was not easy. The class time he missed the previous years resulted in my son lacking the maturity to function in a classroom. Most children understand how one is supposed to act and behave in a room full of students, but my son did not. It was as if he was trying to make up for the lost time.
While Caeleb's attendance dramatically improved in fourth grade, his teacher called numerous times each week. Now that he was an active participant in school, each day brought a new challenge regarding his behavior and ability to pay attention. Caeleb was defeated. I wanted to remind the teacher about his medical history, because surely she would understand the connection between his illness and current behavior. Still, there comes a point when the future is more important than the past.
Caeleb now attends a new high school as a freshman, and due to the pandemic, has not yet attended school in person. My outgoing, social teenage son is more subdued. The online school space has taken a toll on his mental health. This time, it's not bleeding disorder challenges that are affecting his mental health; it's simply the isolation with which he lives in our current world. All these years later, I realize that while hemophilia caused my son to miss school during a season, it was the isolation of his illness and its effects that did the greatest damage.
I think back to Caeleb's elementary years and realize how difficult it has been for him to catch up academically and psychosocially. There are still moments when he struggles to fit in and be at ease with people in the school setting. As he looks forward to returning to in-person classes, I wonder how he will settle into a new school in the middle of a pandemic. How will the struggle of online learning affect him and his friends? Only time will tell, and I look forward to what is to come.
I hope the isolation he feels will melt away once he gathers with new friends and finds a much-anticipated routine. The past is the past, and hemophilia played a big role in those early years. Hemophilia stole some formative years from my son, yet I choose to look forward with hope for his future.
***
Note: Hemophilia News Today is strictly a news and information website about the disease. It does not provide medical advice, diagnosis, or treatment. This content is not intended to be a substitute for professional medical advice, diagnosis, or treatment. Always seek the advice of your physician or another qualified health provider with any questions you may have regarding a medical condition. Never disregard professional medical advice or delay in seeking it because of something you have read on this website. The opinions expressed in this column are not those of Hemophilia News Today or its parent company, BioNews, and are intended to spark discussion about issues pertaining to hemophilia.