My Husband Is 'Happy to Serve' Despite Injuries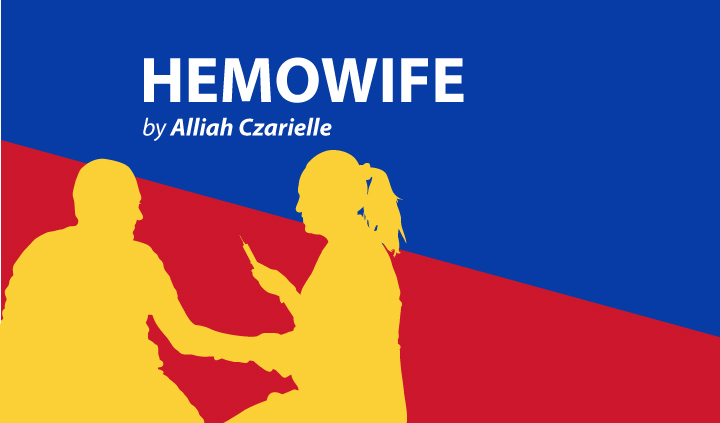 A few days ago, I gave my husband, Jared, a factor IX infusion for a back bleed. It wasn't so bad that he couldn't move around, but in his words, it felt "annoying." He was already suspicious about it the night before, but he decided to wait it out, just to be sure. We follow this protocol so we don't waste factor, knowing there's so little of it available.
The next morning, Jared got up, felt his back, and went downstairs to get me a cup of coffee. The story was way too heartwarming not to share with others, so we uploaded it for our followers on Instagram. When I asked him why he did it, he said with a coy smile, "That's the natural human reaction to getting a back bleed — make coffee for wife — for bonus points."
I knew he had to be kidding. But I also knew part of it was true.
Jared doesn't like being seen as a burden to others. Even as a husband and dad, he makes sure to do his share of the household responsibilities — perhaps a bit more than his share. (Magis, as his university would call it: the Latin word for "more" or "greater.")
That's one thing I wish other people understood about people who are chronically ill like Jared. They like to feel purposeful. They want to make the most of their abilities. They want to be able to do everything they are capable of — and do it well. Likewise, they dislike feeling useless. They dislike being underestimated. They dislike being doubted.
Many people who have been chronically ill for most of their lives know their bodies better than anyone else. They often know what to do, what not to do, and how to cope when things go awry. They will ask for help when they need it, and while it may at times be tempting for them to try and exceed their limitations, all they need is a gentle reminder to be careful.
My chronically ill husband taught me that. It serves as my guidepost for how I treat him.
If his mildly-injured back allows him a trip downstairs so he can make me a cup of coffee while I look after our daughter, why should I deny him the joy of serving his spouse? Should he choose to offer me a gift, and it does not endanger him, I will wholeheartedly accept it.
Jared chooses to be a hands-on dad, and that makes me extremely happy. Why would a wife not want a healthy, thriving family? I will let him care for our daughter to the extent that his abilities allow. Even as a person with anxiety, I am conscious to not let my knowledge of the risks overpower my willingness to be proactive and enjoy things.
We'll be as careful as we can. We'll also make mistakes now and then, just because we're human. But never will I utter the dreaded words, "I told you so."
We'll learn and push forward.
***
Note: Hemophilia News Today is strictly a news and information website about the disease. It does not provide medical advice, diagnosis, or treatment. This content is not intended to be a substitute for professional medical advice, diagnosis, or treatment. Always seek the advice of your physician or another qualified health provider with any questions you may have regarding a medical condition. Never disregard professional medical advice or delay in seeking it because of something you have read on this website. The opinions expressed in this column are not those of Hemophilia News Today or its parent company, BioNews Services, and are intended to spark discussion about issues pertaining to hemophilia.