4 Tips for Dealing with Caregiver Fatigue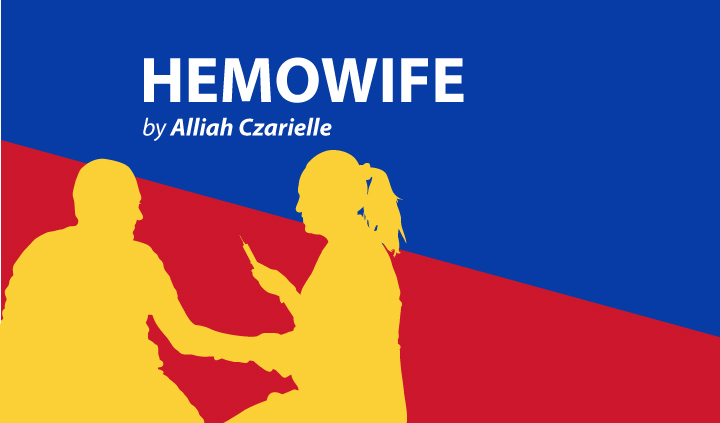 Spoiler alert: This column shares brief plot details from the Netflix series "Atypical."
Caregiver fatigue is real. It's normal, and people should talk about it.
Lately, my husband and I have been watching the Netflix series "Atypical," which focuses on the life of an autistic teenager, Sam, his forays into the world of dating, and his relationships with family members and friends.
As his primary support system, his parents and sister are forced to take on caregiving roles. Of the three, Sam's mom is the most dedicated caregiver. She is always present for her son, and she appears to have perfected a routine for dealing with his condition. However, she loses herself in caregiving and copes in an unhealthy way by having an affair. Things go downhill from there.
I find Sam's mom somewhat relatable, as I'm the wife of a person with hemophilia. My husband's condition can be stressful at times. A severe bleeding episode can be a tremendous test of patience, especially when I have responsibilities of my own to deal with. Switching hats between wife, mother, and even temporary nurse or caretaker can be a tricky business.
Thankfully, there are ways of coping that don't involve cheating on one's spouse. Kidding aside, even when caregiving seems too demanding or even close to impossible, there are things one can do to stay sane and levelheaded.
1. Keep your hobbies within arm's reach.
When your thoughts are preoccupied with every detail about caregiving, you might forget about the things that make you happy. After expending so much energy on another person, you may not realize that you feel empty or spent. Doing things you feel passionate about can help you restore your inner wholeness.
This is true for me because whenever my husband is nursing an injury, I tend to obsess over his recovery and forget about my own needs. As an arts and music enthusiast, I find that it helps to have some art materials or a ukulele within reach. This serves as a physical and temporal reminder for me to take a rest from my duties and find time to do enjoyable things.
When caring for an ill loved one, chances are you can't let them out of your sight. Yet the sight of a person struggling or suffering in pain can sometimes be too heavy to witness.
Humans tend to sympathize, sometimes to the point of feeling another person's physical pain. But feeling too much sympathy can be unhealthy for a caregiver. Not only does it cause added stress, it also makes you less effective at providing actual care. Your role is to provide rock-solid support while your loved one is going through a hard time.
At some point, you must choose to practice compassion over sympathy and learn to get past the crippling emotion of pity. It's not easy, but it's a deliberate choice you must make. You stop feeling sorry for the other person and start thinking about what might help them feel better. Instead of ruminating about their sickness, you come up with real, practical ways to make their life (and yours) more bearable.
3. Get moving, eat well, and stay hydrated.
Exercise may be the last thing you have in mind when your loved one can't move a muscle, but it's one of the best things you can do for your own sanity.
Stressful situations cause the brain to release a stress hormone, cortisol, which has several bad effects on the brain and body. Exercise, on the other hand, causes the brain to release endorphins, which make you feel happier and more relaxed. This counteracts the stress and makes you feel more balanced.
Eating healthy foods and drinking enough water further support this body balance and allow you to feel better.
4. Don't neglect your nightly routines.
Nighttime routines are a way for us to unwind at the end of a long day and prepare for the next one. For some, a routine may consist of journaling, watching a favorite TV show, reading a book, or saying a prayer before bed.
I like to alternate between these activities, but my ideal nightly routine involves skin care. I've always had delicate skin, which tends to flare up whenever I'm stressed. I've promised myself that if I'm too bothered to apply products, I should at least wash my face. That way, I would have accomplished my bare minimum for skin care.
These are just a few strategies I find effective when I feel overwhelmed by caregiver duties. Hopefully, they'll help you, too!
What do you do when you feel overwhelmed? Please share in the comments below. 
***
Note: Hemophilia News Today is strictly a news and information website about the disease. It does not provide medical advice, diagnosis, or treatment. This content is not intended to be a substitute for professional medical advice, diagnosis, or treatment. Always seek the advice of your physician or another qualified health provider with any questions you may have regarding a medical condition. Never disregard professional medical advice or delay in seeking it because of something you have read on this website. The opinions expressed in this column are not those of Hemophilia News Today or its parent company, BioNews Services, and are intended to spark discussion about issues pertaining to hemophilia.