Unpacking a New Reality in the Silence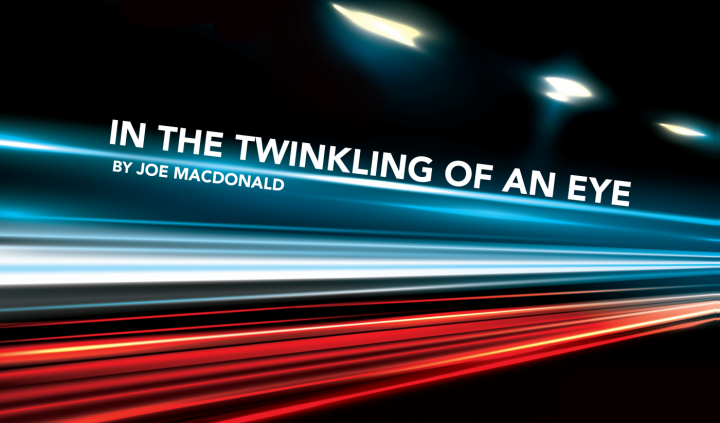 I will never forget the first time we visited my wife's OB-GYN following the birth of "MacDonald the Older." It was 1996, and the world of hemophilia looked much different than it does now.
Synthetic products were making their way into the market. Nightmares regarding the "hemophilia holocaust" permeated much of the discussion on the internet. And although testing of donated blood became mandated in the early 1990s, the effects of HIV and hepatitis B and C continued to be part of our community — and still do.
Back to the appointment. Our son was 6 weeks old, and the doctor wanted to talk to us about hemophilia. I dreaded the meeting. We were enjoying our beautiful boy. Couldn't this conversation wait? Slumping in my chair in the waiting room, I grabbed my wife's hand. We said nothing, and the silence was overpowering.
I wanted to leave, trusting that our boy would be the exception to the rule. My anxiety was overwhelming. The nurse took us to the doctor's office, and we sat in silence until he arrived. He asked how we were doing. I wanted to scream. "How do you think I feel? I am in your office to discuss a bleeding disorder about which I know nothing. My life was wonderful until I had to come here."
Instead, I told him that I was OK.
He told us that he knew very little about hemophilia. Ours was the first baby that he had delivered to have a bleeding disorder. "Great, the doctor is supposed to know everything."
He handed us a copy of a page from the New England Journal of Medicine. On it was a three-paragraph description of hemophilia. "My son's mysterious and rare bleeding disorder is summed up in three paragraphs? Maybe this isn't so bad." I quickly learned that the doctor was offering us a place to begin searching for information. He also gave us the number for the Gulf States Hemophilia and Thrombophilia Center to help us start our journey.
After our short meeting, he said something that I first dismissed as a joke, but later appreciated. He said, "Joe and Cazandra, this may appear overwhelming now, but you will soon know more about hemophilia than most doctors that you encounter. Learn all that you can so you can be the best advocate for your boy's health." My wife and I thanked him as we left his office.
While I came to the appointment with my wall so high that no one could see over it, I learned vital information that continues to serve my family. I learned that not every doctor is qualified to treat my children. It is up to my wife and me to do our research and determine who can provide the best medical advice. I also learned that although the doctor did not have the answers to our questions, he pointed us to the best resources. I respected his honesty when he told us he didn't know enough to help us.
And in the silence, I learned I had a hand to hold that required no words, just an assuredness that all will be well. I needed time so that my brain could drain itself of the anxiety and process the difficult information.
Nuggets of reality experienced in the silence of the moment.
***
Note: Hemophilia News Today is strictly a news and information website about the disease. It does not provide medical advice, diagnosis, or treatment. This content is not intended to be a substitute for professional medical advice, diagnosis, or treatment. Always seek the advice of your physician or another qualified health provider with any questions you may have regarding a medical condition. Never disregard professional medical advice or delay in seeking it because of something you have read on this website. The opinions expressed in this column are not those of Hemophilia News Today or its parent company, BioNews Services, and are intended to spark discussion about issues pertaining to hemophilia.