A Quick Look Backward Before Moving Forward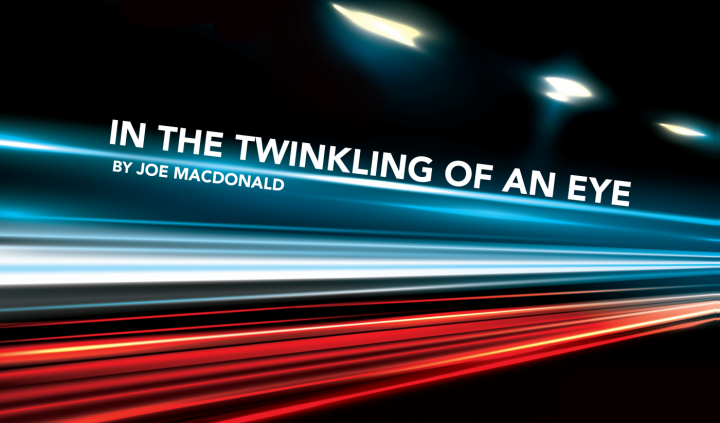 As the year draws to a close, I cannot help but review the successes and failures of the past 12 months. How do I continue to honor the many roles that I play as a husband, father, caregiver, and pastor? Where is there room for improvement? How can I improve in the new year? Such tough questions deserve careful reflection and responses born out of action.
My biggest regret is how I allowed my children to witness my frustration around the issue of infusing. The lesson I learned goes by the name patience. As a caregiver, I look at life from a different angle. When infusing, my sons became frightened by the sight of sharp, pointy, and painful needles. I saw medicine that had to find its way into a vein or something horrible could happen. We all acted out of a sense of fear. My boys reacted negatively to the process, while I imagined the worst possible bleeding episodes should the factor VIII not enter their bodies.
We no longer struggle with fear of needles, but I often wonder about any emotional harm I caused. I discussed my concerns with the MacDonald boys, and both understand that my behavior came to the surface when no other options for treatment seemed possible.
I can't change the past, but asking for forgiveness and changing my approach to treatment helps empower my boys with the knowledge that their dad loves and supports them. I give thanks to the universe that I did not remain stagnant, but continue to practice mindfulness techniques that help me focus and exercises that keep my frustration level in check.
I started writing columns for Hemophilia News Today to share my story of living with a chronic illness. I am the expert of my own story. I hope that I connect with others who live with medical issues. We are a diverse community, but we share many common characteristics. We want a high quality of life and depend on those around us to help forge through the obstacles blocking our paths. Together, we find purpose and a reason to get out of bed the next morning.
Those who know me know that I am not a shy person. I have never met a stranger, and I gather strength and energy from a group. One thing that people may not realize is that I build brick walls around my heart when it comes to the people most precious to me. When my youngest son faced continuous hospitalizations, horrific bleeding episodes, and lost his ability to walk, my demeanor never changed. When people asked about him, I went into court reporter mode. "He is better," I would say without any emotions attached.
My wife never saw me lose control. I went into "pastor mode" and attempted to serve the people around me. I put on an incredible front, but inside I felt lifeless. No one could go near the horror that seemed to take hold of me. I didn't deal with my feelings. I sought an escape from the daily conversations with doctors and nurses regarding hemophilia. I wanted to talk about other things while continuing to stuff my feelings.
Enter Hemophilia News Today. I started sharing my experience regarding both the joys and messiness related to my family's odyssey through managing the unmanageable. I quickly found strength as the hurts of the past gave way to understanding and clarity. Finally, the walls came tumbling down and my voice was set free. My columns created a space for healing and restoration.
All of us are the experts of our own stories. No one can share our journeys as we can. Perhaps a goal for the new year should be hearing other caregivers describe how they navigate the murky waters of chronic illness. By sharing how we find strength and hope in times of need, we may empower one another to live our best lives.
Cheers to a new year, filled with endless possibilities.
***
Note: Hemophilia News Today is strictly a news and information website about the disease. It does not provide medical advice, diagnosis, or treatment. This content is not intended to be a substitute for professional medical advice, diagnosis, or treatment. Always seek the advice of your physician or another qualified health provider with any questions you may have regarding a medical condition. Never disregard professional medical advice or delay in seeking it because of something you have read on this website. The opinions expressed in this column are not those of Hemophilia News Today or its parent company, BioNews Services, and are intended to spark discussion about issues pertaining to hemophilia.